-21%
Magic Lamp PK-95
$44.71 – $68.76
Applicable : Parties, Decorations, Kids, Bedroom, Home, Gifts, Kids Child Party
Description
Features:
1. The ball is filled with thin inert gases, such as argon, and a black electrode in the center of the glass ball.
2. The base is made by injection of ABS plastic.
3. There is a concussion circuit board in which the input 5V low voltage DC is converted to high voltage and high frequency voltage and added to the electrode.
4. After energizing, the oscillating circuit generates high-frequency voltage and electric field. Because the thin gas in the sphere is radiating by the ionization of the high-frequency electric field, it produces a mysterious glow. Because the voltage on the electrode is very high, the light is a few radiate glow, colorful.
5. When the magic lamp works, a field similar to the point charge is formed around the electrode in the center of the ball. When the hand touches the ball, the electric field and electric potential distribution around the ball are no longer symmetrical, so the glow is brighter around the fingers. The arcs generated are moving along the touch of the hand, moving and twisting, dancing with fingers.
Package Includes:
1 x Magic Lamp PK-95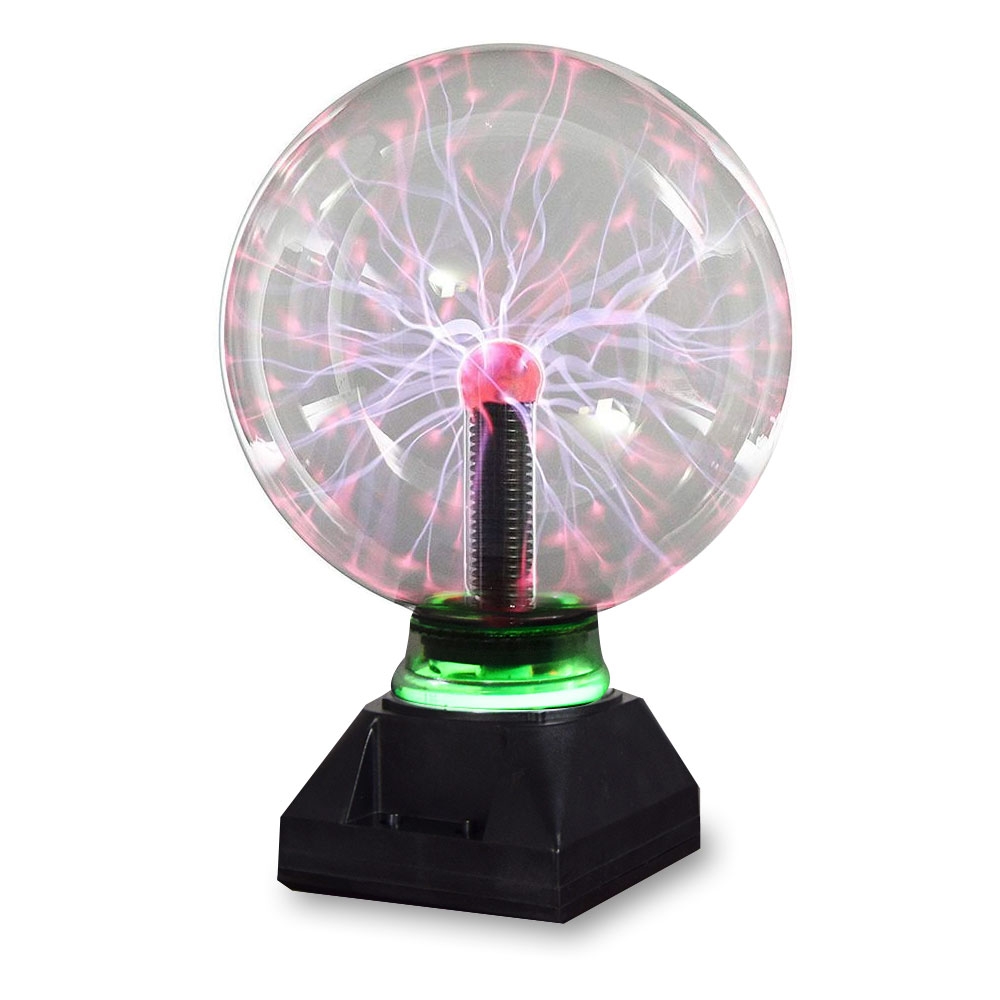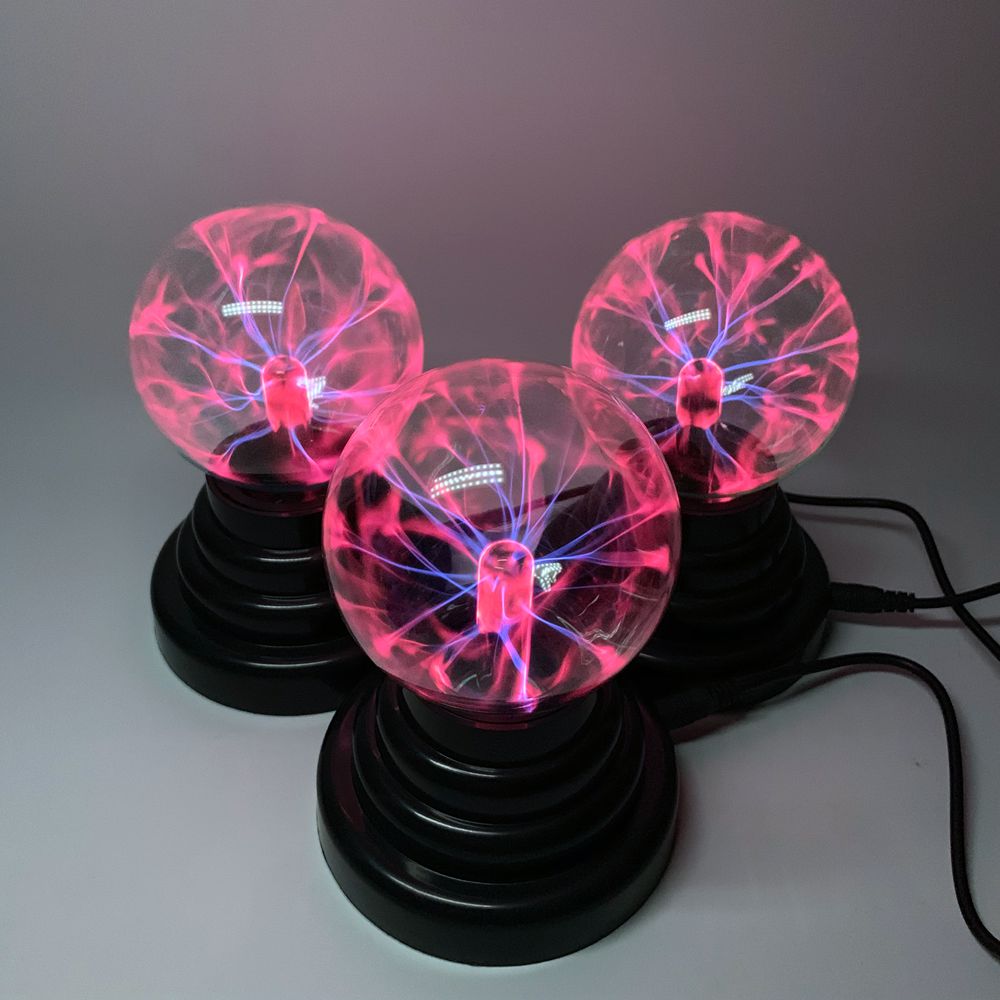 Additional information
| | |
| --- | --- |
| Weight | 0.7 kg |
| Dimensions | 22.0 × 22.0 × 15.0 cm |
| Model Number | PK-95 |
| Certification | EMC |
| Brand Name | TAYBH |